Night Club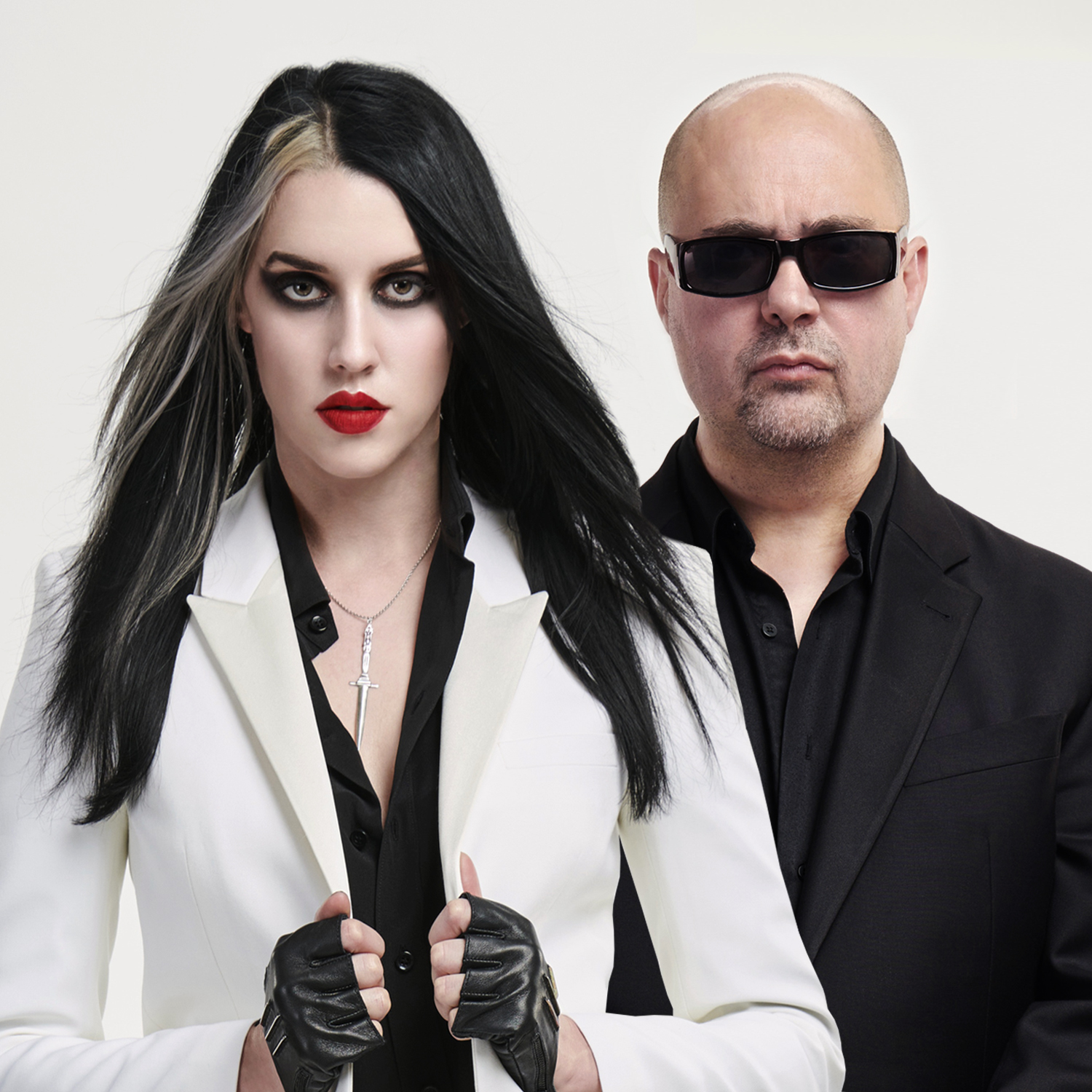 Night Club is Emily Kavanaugh and Mark Brooks: a dark electronic duo formed in Los Angeles, CA. Touching upon themes such as mental illness, loneliness, and
revenge, their self-released albums have helped them build a cult-like following since their formation.
In 2016 the band released their debut album, Requiem for Romance, showcasing the duo's discovery of their signature sound, with their single "Dear Enemy" entering into heavy rotation in the underground club scene. Partnering with Titmouse Animation and Google VR, they premiered the 360 video for their single "Show It 2 Me" on YouTube to viral success.
Inspired by their own personal dealings with depression and anxiety, they returned to the studio to record their sophomore album Scary World which was later released in 2018.
Night Club released their third album Die Die Lullaby in 2020; written and produced entirely by Kavanaugh and Brooks, and co-mixed by Dave "Rave" Ogilvie (Skinny Puppy, Nine Inch Nails, Marilyn Manson, Carly Rae Jepsen). The album debuted on the US iTunes Electronic chart at #1.
Along with headlining their own multiple tours, the band has toured with the likes of A Perfect Circle, The Cult, Lords of Acid, Combichrist and most recently Puscifer.
Currently the band is putting the finishing touches on their fourth album set for release in 2024.
---
Responsible Agent: Andrew Harper
Territory: North America