Tears For The Dying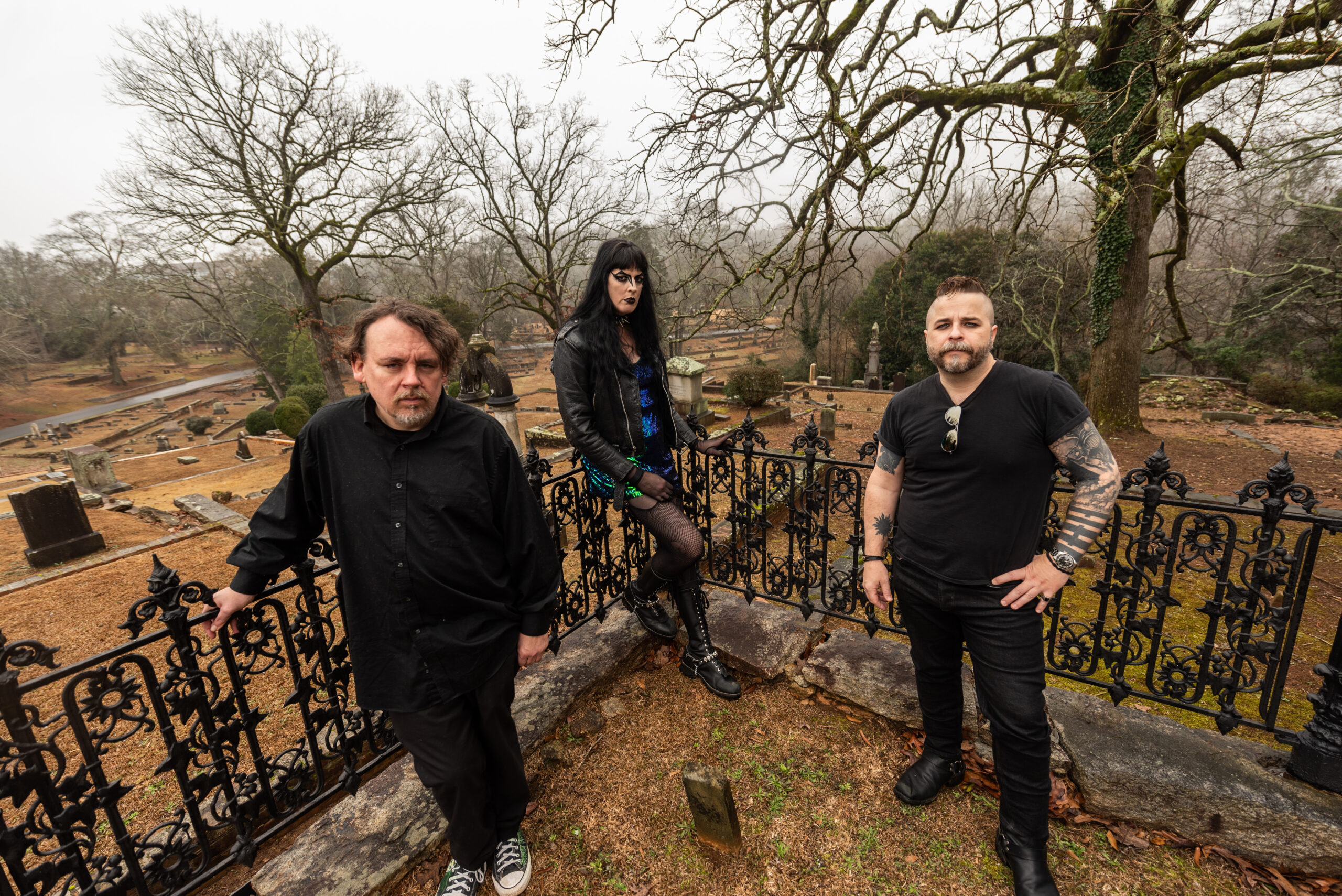 Tears for the Dying is an Athens, GA post-punk/goth band for fans of Bauhaus, 45 Grave, Drab Majesty, and Rosegarden Funeral Party. With keen attention to atmosphere and ambiance, Tears for the Dying delivers a cold, pallid take on post-punk and goth rock music. Performing over the span of 20 years, the band's first single was recorded and released in 2003, and would be followed by multiple EPs and singles through preesent times. Tears has performed alongside bands such as My Life with the Thrill Kill Kult, Curse Mackey, Nox Novacula, Secret Shame, Korine, and Vision Video.
Leading the group, Adria's unique songwriting and lyrical style is born of her experience growing up trans and autistic in a small, Southeastern town when being trans was a societal death sentence; neurodivergence was unacceptable, much less valued. Decades of religious trauma and bullying drove her to darker elements of art and society. When she was 19, she had her first epileptic seizure – the first of many to come. Today, she is a proud queer and lesbian woman, and joins many others in the ongoing global fight against injustice, discrimination, and fascism. Adria is joined by veteran guitarist/songwriter J. Broughton and multi-instrumentalist Mycke Pain on drums/programming.
Presently, the band is recording it's next full length album and storyboarding videos for select singles from the same. The initial single is targeted for release by March 2023, with full album released on vinyl June/July 2023.
---
Responsible Agent: Jack Long
Territory: North America