Sixteen Deluxe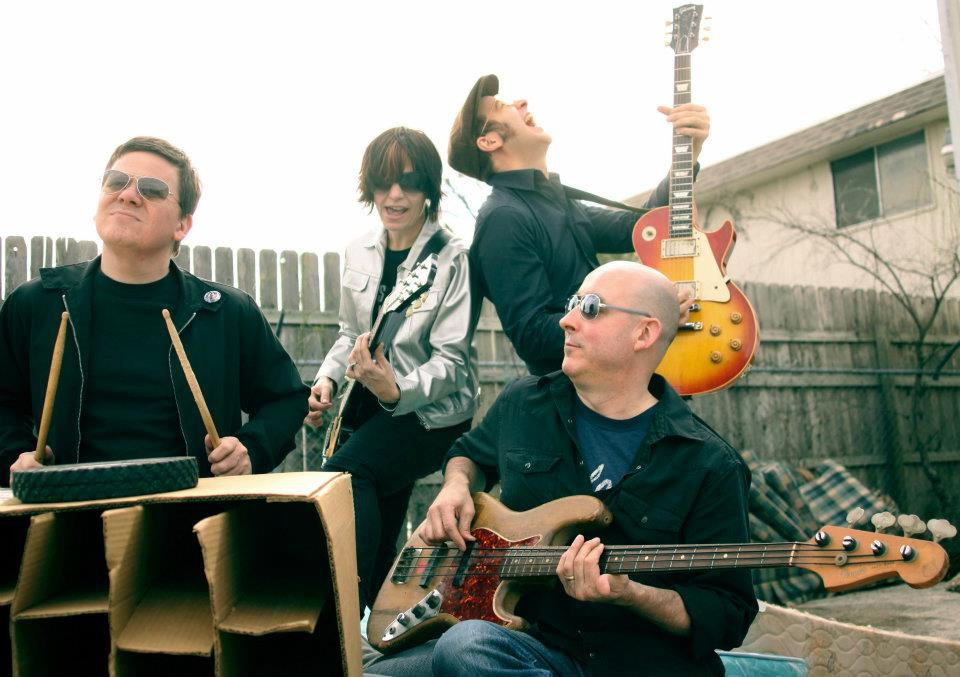 Austin, Texas-based noise-pop band Sixteen Deluxe formed in mid-1994; originally comprising singers/guitarists Carrie Clark and Chris Smith, bassist Jeff Copas, and drummer Lyman Hardy. Recording initially for Butthole Surfers drummer King Coffey's Trance Syndicate label, the group was hailed as the loudest on the Austin scene, attracting a rabid following with their decidedly psychedelic live sets. After Hardy left the group to focus all of his energy on his other band, Ed Hall, drummer Bryan Bowden signed on to record Sixteen Deluxe's 1995 debut LP Backfeed Magnet Babe; after Bowden exited, K.C. Rhodes briefly stepped in before Steven Hall assumed drumming duties full-time in 1996. While recording the EP Pilot Knob for the L.A.-based indie Genius, the band signed to Warner Bros., issuing their major-label debut Emits Showers of Sparks in 1998. Sixteen Deluxe's Warner stay proved extremely brief, however, and they jumped to indie label Sugar Fix for the follow-up, The Moonman Is Blue. The album was released late 1999, and in July of the following year Carrie Clark left the band, resulting in the end of Sixteen Deluxe.
In March 2010, Sixteen Deluxe reunited to play a benefit for Austin's SIMS Foundation, a drug and alcohol rehabilitation charity. A series of shows during South by Southwest followed, and the band continued to perform throughout the year.
In March 2012, Sixteen Deluxe were inducted into the Austin Music Hall of Fame by readers of the Austin Chronicle. In September 2012, they performed at Grulkefest, a benefit for the late Brent Grulke, Creative Director of SXSW, along with Austin bands True Believers, The Reivers, and Fastball. The band also performed in September 2012 at the 5th Annual Dia De Los Toadies festival in New Braunfels, TX with Toadies, Helmet, and Mariachi El Bronx.
In a podcast interview conducted with Alex Botten in November 2013, Sixteen Deluxe announced that they were writing new material and recording. In July 2014, the band recorded new material at The Bubble in Austin, TX, with guitarist Smith producing.
On March 29, 2015, Good Records of Dallas, Texas announced the release of a 7″ of newly recorded Sixteen Deluxe material, to be released on Record Store Day, April 18, 2015. The 7″ marked the first release of new Sixteen Deluxe material since their 2000 breakup.
---
Responsible Agent: Andrew Harper
Territory: North America