Peter Murphy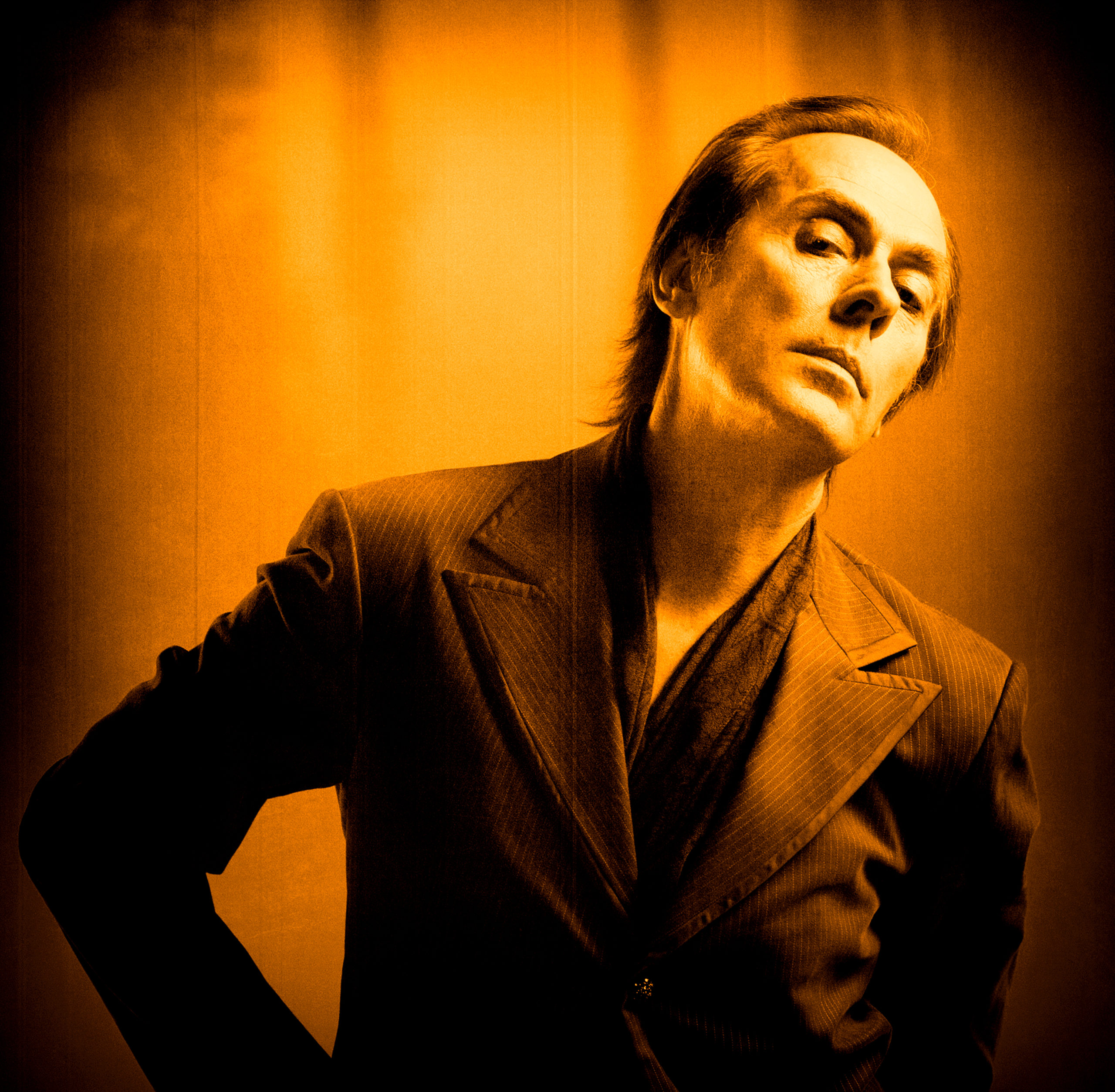 Peter Murphy's initial foray into the music world was as the inimitable singer for the pioneering early-80's band Bauhaus. The youngest of seven children, Peter was a book-binder's apprentice before joining Bauhaus with childhood friend Daniel Ash. Forged in the flat fields of working-class Northampton, Bauhaus helped create what became known as the post-punk genre. Peter Murphy burst onto the music scene as an exhilarating, radical, and visceral performer, known for performances which mesmerized audiences. His dramatic brooding beauty and unique, sonorous baritone set the standard for an endless number of imitators who attempted to follow in his wake. A masterful interpreter, Peter had a remarkable knack for getting under the skin and deep into the heart.
Bauhaus released a groundbreaking body of work that remains relevant and influential in the worlds of music and culture. Their seminal release, Bela Lugosi's Dead, was recorded for 12 pounds in Wellingborough's Beck Studio and was the first song Bauhaus ever recorded. Peter recorded the vocal in a single take, and it was the first time he had ever heard himself singing through headphones. Citing references as broad as Doris Day, Irish rebel songs, Catholic hymns, and T. Rex, Peter remembers the catalyst that propelled him into music:
After the breakup of Bauhaus in 1983, Peter Murphy joined with former Japan bassist Mick Karn for the Dali's Car project. They released one album, "The Waking Hour", before splitting. They reformed briefly in 2010 to record material for the EP "InGladAloneness", which was recorded in the final months of Karn's life.
With the encouragement of Martin Mills, the founder of Beggars Banquet, Peter Murphy embarked on his solo career, releasing "Should the World Fail to Fall Apart" in 1986 with Ivo Watts-Russell producing.
In his solo career, Peter Murphy has released a total of 10 acclaimed solo albums, with 4 in the Billboard Top 200 Albums chart ("Love Hysteria", "Deep", "Holy Smoke", "Lion"), numerous EPs, live albums, and various collaborative projects. "Deep" was a breakthrough commercial success, reaching number 44 on the Billboard Top 200 Albums chart. The album's second single, "Cuts You Up" sold over 250,000 copies in the U.S. in just three weeks and occupied the No. 1 position on Billboard's Modern Rock Tracks chart for 7 weeks, longer than any track had previously spent in the top spot. In 2018, Billboard named the song the 9th Greatest of All Time Alternative songs. The 2011 release of Peter's ninth solo album, "Ninth" "was called "one of the strongest of his career" according to the LA Times. With 2014's "Lion", Peter began a collaboration with producer and Killing Joke bassist Martin "Youth" Glover, following up with his much-anticipated 11th studio album, set for release in 2022. Peter's spellbinding voice and the lush romanticism and depth of his lyrical style continue to enthrall his fans, old and new alike, creating a richly woven tapestry that perfectly balances meaning, melody, and rhyme:
Known as an innately charismatic and courageous live performer, Peter continues to grow his fanbase across continents and generations. He remains a commanding stage presence, a performer who reaches all eyes, hearts, and minds in the room and takes them on a sonic odyssey. In recent years, Peter has played to sold-out crowds all over the world and performed career-spanning residencies of all of his solo albums performed in their entirety in 2019. His live performances are an unmatched, alluring mix of enigmatic theatrics, artful guile, pure rock and roll swagger, and a voice that is evocative and transcendent:
In addition to Peter Murphy's prolific solo touring, Bauhaus reformed for a worldwide tour in 1998 and then again for an exalted performance at Coachella in 2005, when Peter entered on a crane high above the stage and sang the entire nine and a half minutes of "Bela Lugosi's Dead" hanging upside down. This performance has been cited by many as one of the top moments in Coachella history. A world tour followed and included a series of outdoor stadium shows with Nine Inch Nails. In late 2019, Bauhaus announced a single reunion show at the Hollywood Palladium which sold out in minutes. Three more shows were added which also quickly sold out. After a touring delay due to the COVID 19 pandemic, Peter wowed crowds and critics along with Bauhaus at The Cruel World Festival in May 2022, and additional worldwide shows were performed through the fall of 2022.
---
Responsible Agent: Joady Harper
Territory: Worldwide