Ov Stars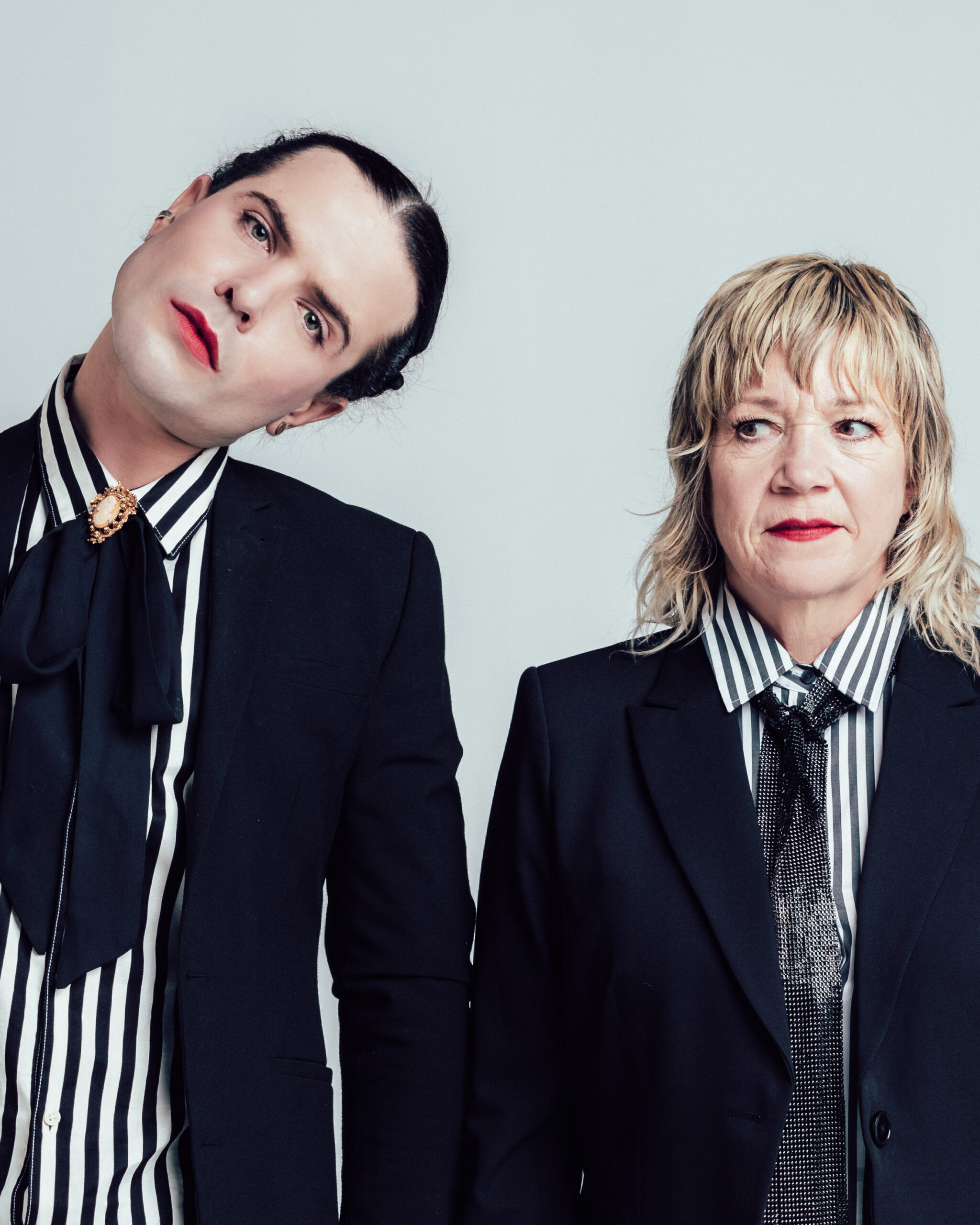 Ov Stars is the Asbury Park-based songwriting team of former Psychic TV bassist Alice Genese and Shaune Pony Heath.
Genese spent the better part of two decades as the bass player and co-writer in Psychic TV, an internationally acclaimed ensemble fronted by the late singer/cultural engineer Genesis Breyer P-Orridge.  Since joining in 2003, Alice recorded and toured extensively with Psychic TV until the group ended, and her writing and playing is featured on all their releases from this period.
Hailing from the great city of Hoboken, NJ, Alice's first musical experience was with Gut Bank who released The Dark Ages on the iconic Coyote Records label and was featured in WNEW-TV's special, The Hoboken Sound, along with The Feelies, Chris Stamey and The Cucumbers. Her next band was Sexpod who released two albums, Home and Goddess Blues.  In 2014, Genese released her first solo outing titled Sticks and Bones, produced and mixed by Jeff Berner.  Ov Stars is her first musical venture outside of Psychic TV since 2014.
Shaune Pony Heath hails from beautiful South Africa where he grew up living on plant nursery where some of his first encounters with music was listening to women singing and harmonizing while going about their daily tasks. He began formal piano lessons at a young age and soon began writing and performing live shows in local 'garage' bands in his hometown of Pretoria. Upon moving to New York City at age 23 he started playing shows as a solo performer. Apart from Ov Stars he continues working on various projects including his first solo recording.
Ov Stars debut EP, Tuesdays was released in 2022. Produced and engineered by Jeff Burner (fellow Psychic TV alumni). Berner is fearless in his production style, performing on a variety of unusual instruments and employing innovative studio techniques to get the sounds he envisioned.  Berner's psychedelic guitar musings also play a big role in Ov Stars' live performances along with Richard Salino on Drums and Larry Heinemann on Bass.
---
Responsible Agent: Joady Harper
Territory: North America