Martin Atkins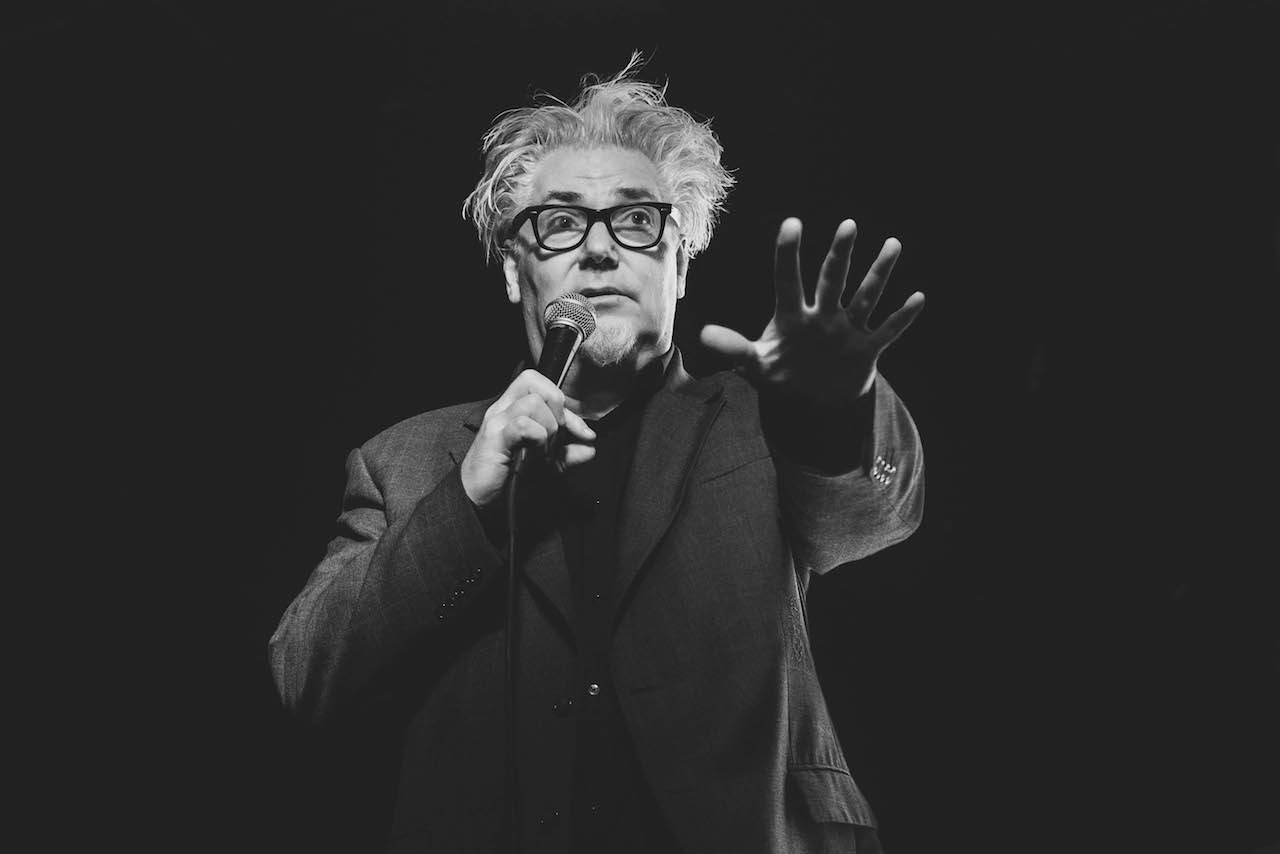 Martin Atkins has been on the forefront of innovation in music for four decades now. His 40+ years in the music business spans across genres and borders and industries.
He was a member of Public Image Ltd and Killing Joke. He founded industrial supergroup Pigface, The Damage Manual, and Murder Inc., and has contributed to Nine Inch Nails (for which he has a Grammy) and Ministry. He is the owner of Invisible Records and Mattress Factory Recording Studios (est. 1988). He is the author of Tour:Smart, Welcome To The Music Business….You're F*cked! and Band:Smart. Martin is a producer, drummer, documentary filmmaker, DJ, and father of four. Whatever the future of music is, you can pretty much bet that he'll be in the middle of it.
Martin is anything but mediocre, and not for the squeamish. He has co-written, co-produced, and performed on the largest selling single to date for Public Image Ltd., helped to resurrect iconic Killing Joke after their disastrous fifth album by co-producing and co-writing a return to form with the Extremities album. He helped Ogre from Skinny Puppy craft his first solo endeavor Rx, transformed Meg Lee Chin's debut into a more music supervisor friendly album (Witchblade, Queer As Folk), crafted remixes for Sister Machine Gun, Cleopatra Records, and helped G/Z/R create their contribution to the Mortal Kombat soundtrack with "Outworld." He's no stranger to difficult situations traveling to China twice to sign and produce the critically acclaimed debut from Snapline. Martin's sound palette is such that he produced a signature sound library for Cakewalk (Beatfetish). All while steering his own iconic creation, Pigface, through 7 studio albums and a touring lineup that defies comprehension.
---
Responsible Agent: Andrew Harper
Territory: Worldwide