Jaz Coleman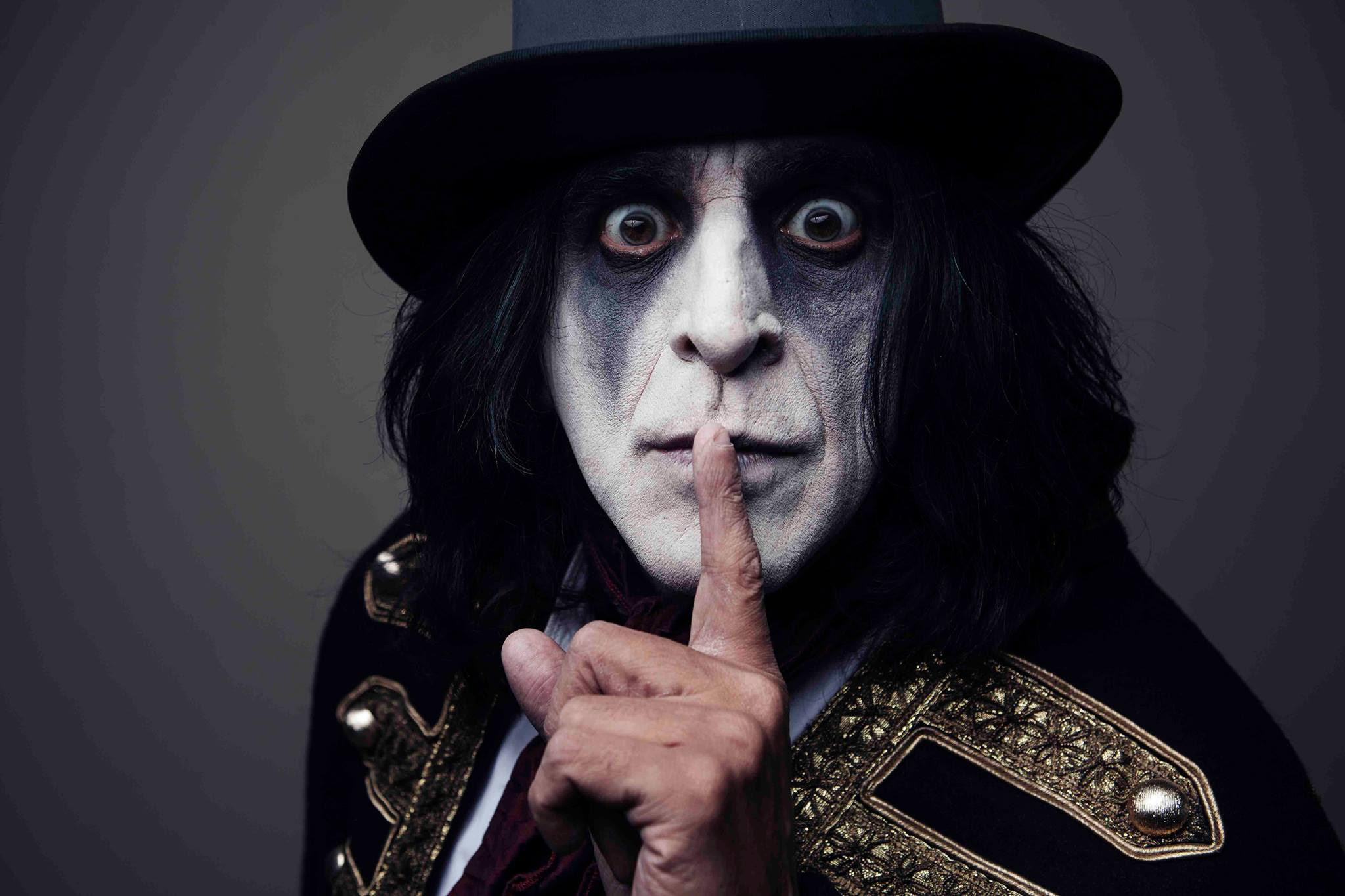 In 1978 Coleman founded Killing Joke with drummer Paul Ferguson in Notting Hill, United Kingdom. The pair then recruited guitarist Geordie Walker and bassist Martin Glover (aka Youth). The group released their first single in October 1979 and their first eponymous album was released in 1980. Coleman contributed lead vocals and keyboards to the band's songs, which are categorised as post-punk, and the music later inspired the industrial rock and metal genres.
In 1995 Coleman released his first of three albums of symphonic rock music: Us and Them: Symphonic Pink Floyd, which peaked at number one in the Billboard Magazine Top Classical Crossover Albums chart, and Kashmir: Symphonic Led Zeppelin were both written and produced by Coleman with Peter Scholes conducting the London Philharmonic Orchestra. On 8 June 2007, Coleman collaborated with over 150 youth musicians in the Contemporary Youth Orchestra, based in Cleveland, Ohio, USA to perform the entirety of Kashmir: Symphonic Led Zeppelin along with additional orchestrations of Led Zeppelin's music. In 1999 he produced and arranged an album of Doorsmaterial for orchestra, performed by classical musicians including Nigel Kennedy and the Prague Symphony Orchestra, called Riders on the Storm: The Doors Concerto (CD released in 2000). He has worked with the New Zealand Symphony Orchestra, who have issued a CD of his Symphony No. 1 "Idavoll" with the Auckland Philharmonia Orchestra, and as composer in residence to the Prague Symphony Orchestra.
In 2001 Coleman was commissioned by the Royal Opera House in Covent Garden London for his first large scale opera entitled The Marriage at Cana.
Also commissioned by the Royal Opera House was Coleman's Unwanted, a concerto grosso for violin, viola and string orchestra whose theme portrays the plight of the Romany people of central Europe. This work was in collaboration with Czech photographer Jana Tržilová, whose portraits of the Roma taken within her own country moved the composer with their deep compassion and humanity.
On 22 March 2003, Coleman was commissioned by the Institute for Complex Adaptive Matter ICAM to compose a three-part concerto Music of the Quantum,expressing the ideas of the quantum and emergence in musical form, which he co-produced with his older brother, Piers Coleman (born 13 February 1958), who is a condensed matter physicist at Rutgers University.
On 22 March, Sir Laurence Gardner's book Secrets of the Lost Ark, which expounds on anti-gravity and prehistory, was published. Coleman and Gardner publicly exchanged their work (book and scores) at the Occulture Lectures in Brighton on 20 July 2003, a gesture appropriate to Coleman's interest in themes of renaissance, collaboration, and working in parallels.
Also in 2003, Coleman completed a second work with Nigel Kennedy and the Kroke Trio in the role of friend and producer of their album, East Meets East, released through EMI Classics.
In 2004 and 2005, Coleman arranged the Sarah Brightman album Harem and wrote a further 12 Arias to be recorded with her. He also continues with his work as composer in residence of the Prague Symphony Orchestra. In early 2006 Joseph McManners performed Coleman's Daughter of England at the Royal Albert Hall with the Royal Philharmonic to standing ovation.
In 2009, Coleman recorded the Nirvana Suite with the Czech National Symphony Orchestra, and played summer festivals across Europe with Killing Joke. Coleman travelled from Japan to South India with former bandmate Paul Raven's ashes and participated in Pradakshina.
In 2010, so far Coleman has completed his Magna Suscitatio for solo violin, chorus and full orchestra, which illustrates the process of transformation and illumination of the human condition "from our current barbaric state". Coleman also began work with the Prague Chamber Orchestra and was in discussion about a series of concerts. Coleman's second symphony, recorded by the Auckland Philharmonic Orchestra, was due for release with the Nirvana Suite.
---
Responsible Agent: Joady Harper
Territory: North America