Clan of Xymox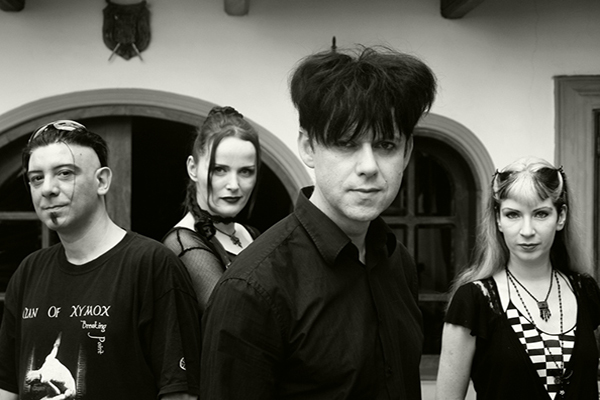 Since their formation in their native Holland (1982) their music has been constantly changing, always challenging and often quite breathtaking. Considered by BBC's John Peel as Dark Wave pioneers . Some of us have always been of the opinion that XYMOX are something special. A band fired by electronic music but determined, always, to make something that is very much their own. They are unique. Clan of Xymox, during the years released many hit and cult albums since their signing with 4AD (UK) . Later signed to Universal Music (USA) and now toTrisol (EU) & Metropolis Records (USA).
A steady flow of critically acclaimed albums were released , all timeless, deeply emotional Dark Wave records. The band has released 18 studio albums, 2 DVD's, a Remix and Live album , "Best Of " and even a cover album named " Kindred Spirits"(2012), giving ode to Ronny's past influences.
In 2017 the 5 star album " Days Of Black" was released of which most said that CLAN OF XYMOX have reached a new, perhaps even their highest peak , or …? Followed up with "Spider On The Wall" (2020 ) 3 singles with videos were released and reached all number 1 in the DAC charts.
As 2020 saw the world shut down, and Clan of Xymox unable to tour, Ronny Moorings began crafting new material, influenced by the pandemic. Limbo is a master stroke of modern dark wave, expanding the signature Clan of Xymox sound to create a captivating take on this moment in our history. All single titles released reached number 1 in the DAC single and album charts.
These albums are an artistic triumph for the band. Dark & intimate, while masterfully exploring signature dark wave sound that has made the act adored around the world.
In 2022 Ronny wrote a song called " Save Our Souls " to put attention to Putins war on the Ukraine . All proceeds are donated to agencies against human and animal suffering.
The band tours constantly successfully around the globe from Arena's to the regular live clubs. So now they are here for you to see live in action , meet again or to get to know them.
Ronny Moorings writes, records and produces all music and lyrics for his songs.
Clan Of Xymox LIVE are :
Ronny Moorings : vox, guitar , Mojca Zugna : bass. Mario Usai : guitar / bass. Sean Goebel : Keys , backing vox. Daniel Hoffmann : FX & Sequencer.
FOH Sound Engineer : Sebastian Ludwig
---
Responsible Agent: Andrew Harper
Territory: North America