Ausgang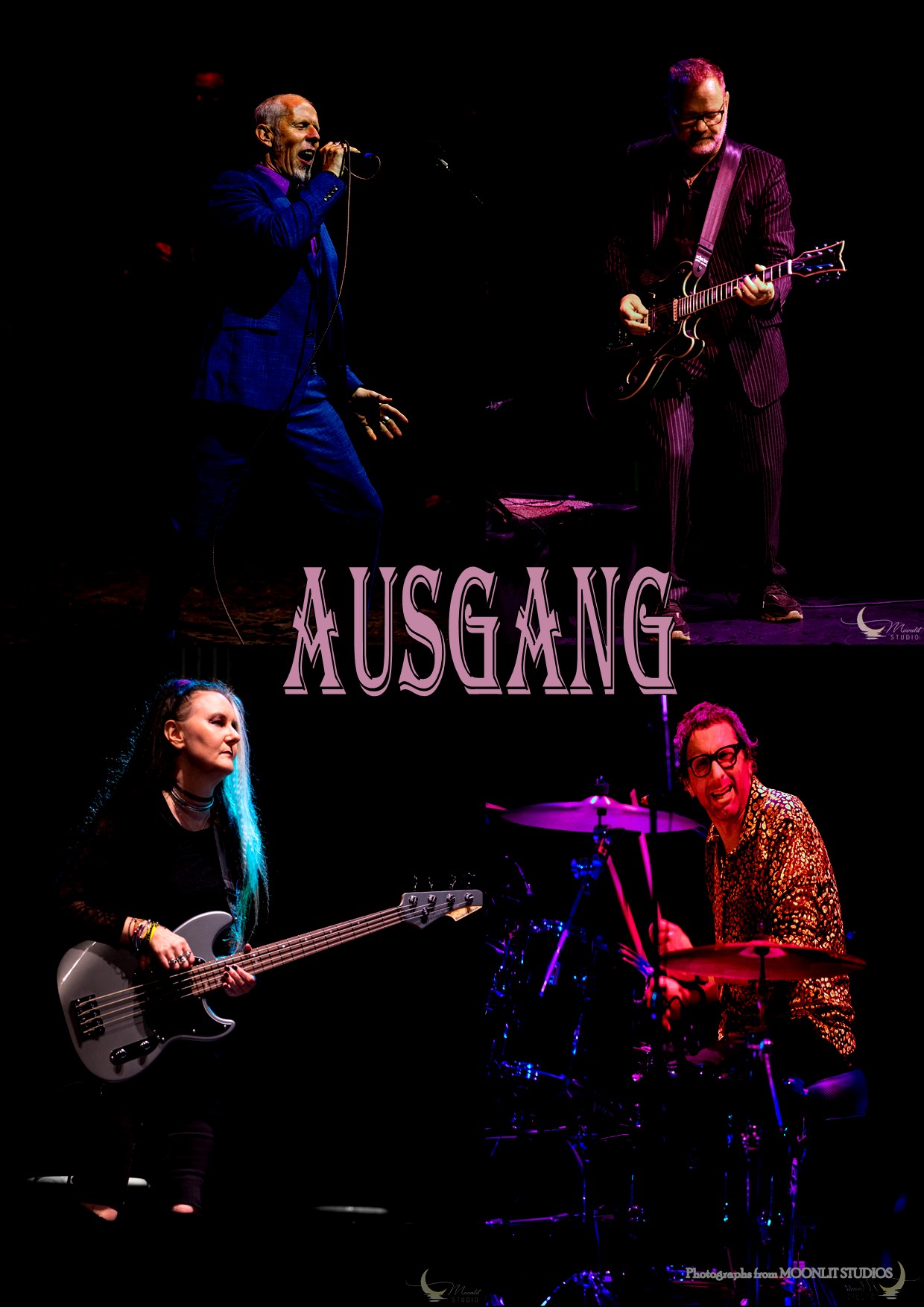 In 1982/3, Ausgang evolved out of the ashes of various punk/post-punk bands in & around Birmingham, UK. 'Goth' was in the process of becoming a 'thing' and we got caught up in the whole exciting, sexy mess. The early days were great – writing & playing songs about love, sex & the 'human' condition'. But it couldn't last forever – good things never do. It was all over by '87…
However, we were asked to reform to play some European & American festivals in the early 2000's, following the release of a 'best of' album, 'Last Exit…', on Cherry Red. We had no idea of the legacy we'd left behind…
And we're STILL doing it! We feel honoured to be sharing stages with young, exciting bands, humbled that we're still considered relevant and have something to offer.
There have been inevitable line-up changes along the way. We feel the perfect team is the one that is tearing roofs off venues the world over RIGHT NOW: Matthew – guitar, Max – vocals, Sarah – bass, Victor – drums.
Old songs are still given an airing (see the retrospective album, 'This Was Our Downfall' on Batcave Productions), but new material is being written all the time – see current single, 'Resurrection Man'.
Let's leave some final words to Ms X who once summed us up far better than we ever could:
Ladies and gentlemen – accustomed as I am to the finer things in life – delicious food, fine wine, rip-roaring rock'n'roll – it gives me great pleasure to introduce to you four individuals who, collectively, embody all that and more. Guys'n'gals, please put your hands together for goth/punk icons, AUSGANG!"
---
Responsible Agent: Joady Harper
Territory: Worldwide