Adam Green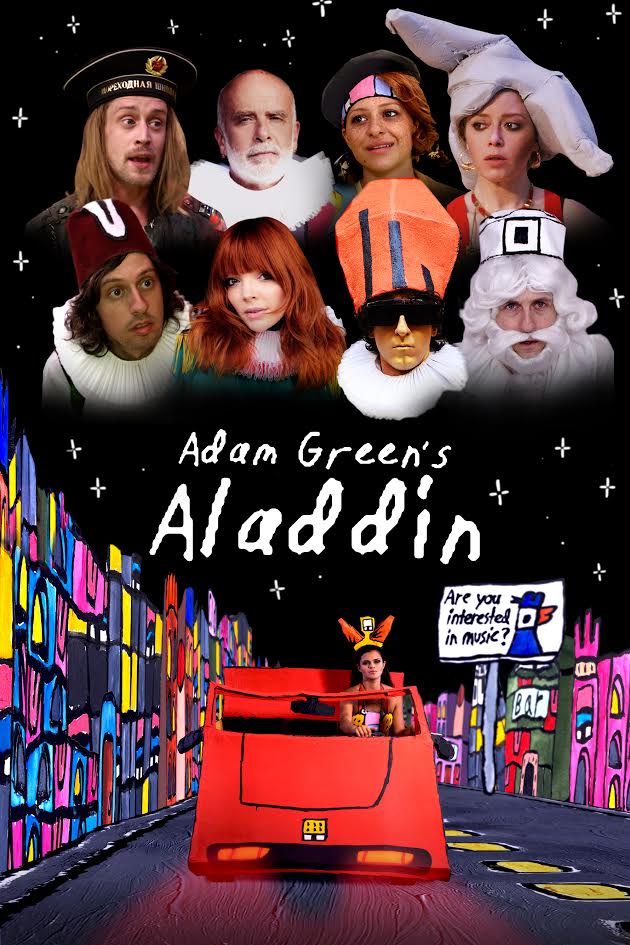 Having released seven solo albums in eight years Adam Green is already renowned around the globe as one of music's most unique and prolific song writing talents.
A New York native, Green was just 17-years old when he recorded and released his first album. As part of the downtown antifolk scene at the end of the nineties he made up one-half of The Moldy Peaches, the acclaimed duo with Kimya Dawson that enjoyed belated mainstream success via the Grammy-winning soundtrack of the 2007 Academy Award-winning movie Juno.
As a skinny and effervescently articulate teenager he was a regular fixture at East Village music clubs. His poignant and idiosyncratic song writing was matched by a contagious excitement and enthusiasm for his craft. Since then, the former troubadour wunderkind has become a notable figure to indie-pop fans around the world, making regular appearances in arts and culture magazines, television shows, music clubs and festivals. In Europe he established himself as a bone fide pop star with chart hits like "Jessica", "Emily" and "Morning After Midnight". When The Moldy Peaches belatedly found their place at #1 on the Billboard Charts, via the Juno soundtrack, Green had already enjoyed a string of successful albums under his own name and was deep into the creation of his films and visual art.
Recently his almost eruptive bursts of creativity have led him into the world of movies and visual arts, with writing/producing/directing and acting in The Wrong Ferarri,- a feature length "screwball tragedy" shot entirely on the iPhone and starring Macaulay Culkin, Alia Shawkat, Devendra Banhart, BP Fallon and Sky Ferreira – as well as the staging of four visual art exhibitions in New York City.
While on tour for his album Gemstones in 2005 Green exhibited a series of drawings called Animal Dreams at Loyal Gallery in Stockholm, Sweden. Following his debut NYC art show Teen Tech in 2010 Green became the first artist to show at Dustin Yellin's Red Hook space, The Intercourse, with his Cartoon And Complaint exhibition. Cartoon And Complaint, inspired by such disparate characters as Garfield and Aladdin, was quickly followed by another solo exhibition, Houseface, at The Hole gallery in downtown NYC in August 2012. Exhibition A will be releasing a print from that show at the end of October 2012. Most recently he has formed an art collective 3MB with Macaulay Culkin and Toby Goodshank. Their first exhibit Leisure Inferno opened at Le Poisson Rouge Gallery in October 2012.
While creating visual art and film has become a fully realized passion for Green, his boundless energy for creative arts has most recently resulted in a brand new musical project. Adam Green & Binki Shapiro's debut eponymous album will be released in January 2013. The bi-coastal friendship-turned-musical-partnership is one of tender duets, written by the pair in the wake of coincidentally simultaneous romantic disappointments.
Of his now multifaceted career Green, says: "You know how people are always looking for a unifying theory? I was looking for a unifying theory of artistic expression. I was trying to create some kind of fluidity within my music, art, writing. If you listen to my songs, you see they're kind of cartoonish. I try to make songs like my paintings. When creating my movie, I tried to create more of a song."
---
Responsible Agent: Joady Harper
Territory: North America