The Dreaming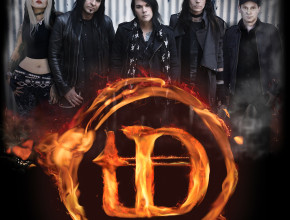 Electronic/Dark Rock from Los Angeles founded by singer Christopher Hall and drummer Johnny Haro, along with guitarist Carlton Bost from Deadsy and Orgy, Franccesca D'Struct on bass guitar. And also featuring keyboardist Walter Flakus!
The last album "PUPPET" was released on 11/1/11 and features guest vocals from Birthday Massacre's CHIBI and piano by Jinx from Black Veil Brides! The sound is an intense blend of metal / alternative rock / electronics definitely taking you back to the Darkest Days era Stabbing Westward.
The new album RISE AGAIN will be released Feb 10th 2015 on Metropolis records! It features music written by Walter Flakus myself and Calrton Bost that will definitely please fans of Stabbing Westward!
---
Links