Matt Gilmour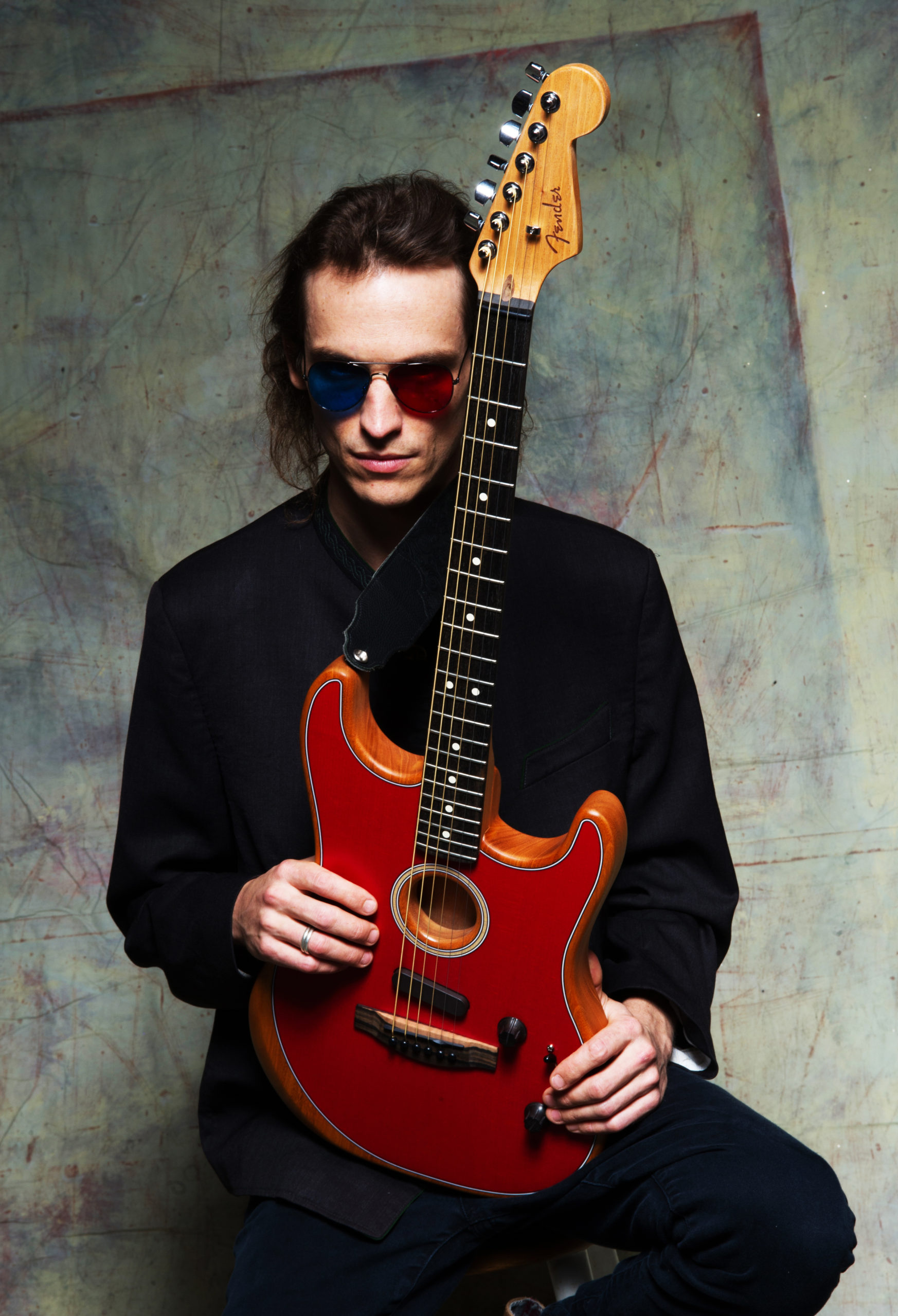 When Matt Gilmour returned to Austin, Texas from an exhausting chemo treatment stint back home in England, he felt exhausted and lonely. To buoy his spirits, his buddy would pick him up and take him to an informal jam they called "Music Mondays." These were fateful moments where a spirit of community pervaded that transformed Matt and led to his forming a band. "That time brought me back to life, saved me from depression, and made feel able to deal with things," Matt shares. "Before that, I was a spoiled rich kid."
Today, Matt is on the precipice of releasing some of the music he's wanted to make his whole life, an interstellar mélange of psychedelic rock with touches of prog, blues, indie, folk, and funk.
Through embracing the power of community, Matt's life and music has soared. You can hear this spirit in the music with its harmony vocal overlay, and in the melting pot of influences frothing over.
Matt was born and raised in England where he grew up watching his father—Pink Floyd guitarist David Gilmour—from the side of the stage as David captivated arena crowds. Eventually, Matt began to solidify his musical chops and forge his own path discovering his identity through traversing a myriad of musical influences.
Matt began his career playing folksy Nick Drake style music, before picking up the electric guitar only five years ago. Since then, he's become a fluidly melodic player with an achingly beautiful bluesy sensibility. Parallel to his evolution on guitar, has been Matt's desire to be broadly resonant as a songwriter which has meant embracing certain pop conventions like catchy one liners and repeated musical motifs. "It's all part of my passion for community—but I want to find the balance between not being vapid but also not being so obscure people can't
relate. It's an organic balancing act," he shares. In keeping with this spirit, Matt favors writing about political and socially conscious topics with playful metaphors and poetic turns of phrases.
Matt's growth as a person stems from his relocation to Austin. His early time in his new environs was humbling. He found himself a small fish in a big pond. Totally out on his own, he struggled to make a living. And the various bands he put together kept imploding.
Being diagnosed with cancer at just 29, and having to move back to England for chemo treatment also changed Matt. Upon his full recovery, he returned to the US with a renewed sense of purpose. His clarity of mind showed in his lyrics which became less coded, and his personal musical vision became more unique.
Standouts in Matt's current body of work are "Brave," "Fight," and "Blues." The track "Brave" opens with found sounds that slowly unfold, revealing a soundscape of chiming guitars, sweetly-sorrowful vocals, trippy synthesizer textures, and sizzling guitar solos. In title and concept the song references Aldous Huxley's 1932 futuristic cautionary tale of a book Brave New World. The song also is rife with loose video game imagery and a bracing dose of irony. The ethereally anthemic "Fight" pairs atmospheric musicality with smoldering fleet-
fingered guitar solos. "One reoccurring theme in my writing is not giving up. This song looks at the toll that fighting spirit takes on your brain," Matt shares. The song "Blues" is a dreamy, minor-key love lament brimming with soulful organ touches, haunting vocals, and a cathartic journey of an arrangement punctuated by passages of slow-burn lead guitar. The song opens with an ominous refrain like a Delta blues tune. Within it, Matt explores the looming effects heartbreak through an intriguing Pac-Man metaphor. "It's sort of a piss take, but there I am
trying to live my life, running around, eating these things, and this blue ghost is always there to consume me," he shares.
These tracks, and others, are produced and recorded in collective collaboration with producer, and close friend, Chris "Frenchie" Smith from The Bubble Studios. The recordings are live-band-to-recording-device—with no Pro Tools editing—and favor groove and humanness over sterile quantized perfection. Matt's ascent in music hasn't been linear, but his latest releases are a creative milestone. "It's been like Chutes and Ladders for me—sometimes I climb up, and sometimes I slip on a snake," he shares. "But even with that, I feel like I'm on the verge of writing the music I've wanted to hear my whole life and that keeps me going."