Fotocrime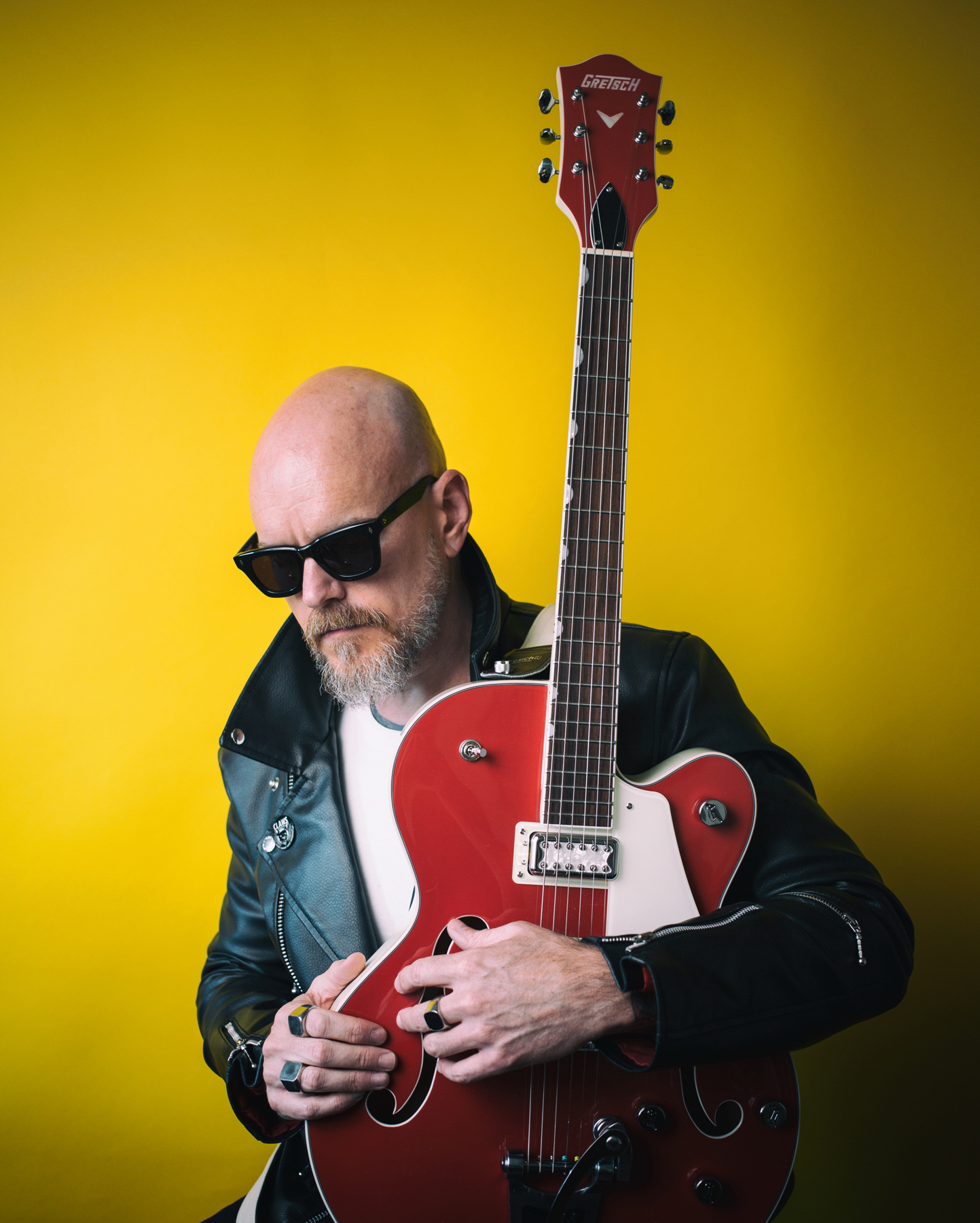 While Ryan Patterson, the singer, songwriter, multi-
instrumentalist, and producer behind Fotocrime, often
sings in a rich baritone, he stands in stark contrast to the
laconic troubadour persona typically associated with his
hometown of Louisville, Kentucky. Patterson has spent
over two-and-a-half decades adding to the town's legacy
with his impassioned and activist-minded approach to
music, his distinctive work as a graphic artist, and his
contributions to nearly every aspect of creative
underground culture. After his time fronting forward-
thinking art-inflected punk bands, Patterson looked to the
urban centers of London, New York, and Berlin for new
sonic inspiration, drawing from the passion of his roots
while tapping into the sounds of classic EBM and post-
punk artists for Fotocrime.
"In my mind, Fotocrime is a meeting point between cold-
war Europe and mid-century Americana," Patterson says.
"DAF meets Roy Orbison, Portishead meets Ricky Nelson.
Raymond Chandler and Paul Bowles go to see a Douglas
Sirk and Carol Reed double feature."
Like a post-punk Leonard Cohen, Patterson charts the
topography of concrete-lined city streets via Fotocrime's
organic-meets-electronic cinematic sweep, with a voice
that permeates every opening like a heavy morning fog.
The songs are intimate and poignant yet immediate and
visceral, reminding us of the communal experience of
getting lost in a sea of people while the sound of a bass
drum beats on our chests.