Desert Mountain Tribe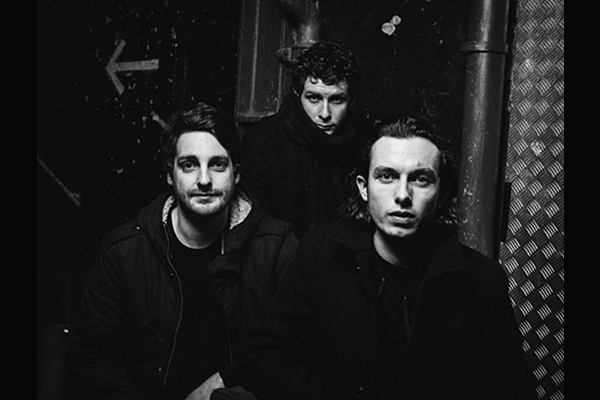 Desert Mountain Tribe got off to a flying start with early standout track 'Coming Down', which was featured on Reverb Conspiracy Volume 2, a release double-headed by the equally legendary imprints Fuzz Club Records and Austin Psych Fest.
Following a debut tour of Northern Europe in the winter of 2014/15, the band quickly progressed to perform at leading festivals within the psych community like Eindhoven Psych Lab '15 and Lisbon Psych Fest '15.
"an astonishingly excellent debut" Big Takeover Mag, NYC "Sheer space rock bedlam." Clash Music, UK
In 2015, Desert Mountain Tribe was invited to participate with the Converse Rubber Tracks recording project in London, where they produced a handful of cool and well-received demos that would ultimately assist in finding an album deal with Membran Entertainment Group in Europe/UK, and Metropolis Records in North America.
Debut album Either That Or The Moon was released in the spring of 2016 to a wealth of positive notices including respected platforms Drowned In Sound, Louder Than War and Classic Rock. The album picked up heavy rotation across U.S college radio and also the legendary KEXP where the band was invited to perform a live session. Recently the band has found support from BBC 6 Music's Steve Lamacq, Lauren Laverne and Chris Hawkins.
The band have recently completed their second European tour in support of debut album Either That Or The Moon, and is looking forward to the continued release of new material in early Spring, and will again tour Europe and the U.S in the spring of 2017.
2016 KEXP radio spotlight: Top 10 albums of year. DJ Shannon KEXP Radio, Seattle
http://blog.kexp.org/2016/11/24/2016-top-ten-list-spotlight-dj-shannon/
2016 Drowned in Sound Neptune Prize Nominee. UK
http://blog.kexp.org/2016/11/24/2016-top-ten-list-spotlight-dj-shannon/