Chris Lee Band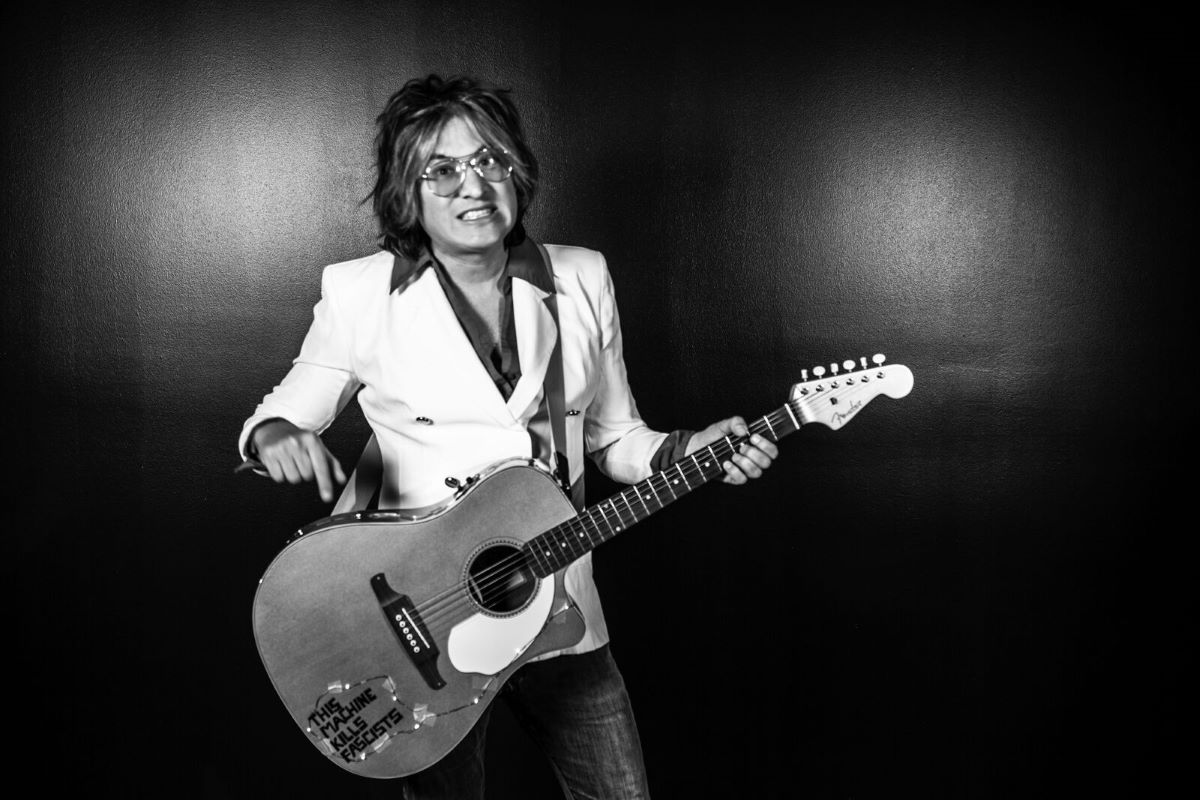 Chris Lee to release the first solo album, Protest Songs And Party Anthems from his new band The Chris Lee Band.
"This is a very personal record for me. I wanted to say things that I couldn't say or otherwise wouldn't be appropriate for Supagroup." The genre is still rock and roll, says Lee, but "The new record and sound channels less AC/DC and Van Halen, and more David Bowie, Neil Young and Tom Petty" as inspiration. "I also listened to a lot of the protest songwriting greats such as Woody Guthrie, Bob Dylan, Credence Clearwater Revival, and James Brown as I was writing."
Chris Lee is best known as the front man and rhythm guitarist for the rock and roll band Supagroup, one of the few flag bearers of hard rock and roll from 1997 to present. In Supagroup, he co-wrote and released seven albums with Prison Planet, Chicken Ranch, and Foodchain Records, and had three top forty hits on the Active Rock charts with "Jailbait", "What's Your Problem Now", and "Let's Go (Get Wasted)".
Chris Lee has rocked asses all over the world with Supagroup's blistering hard rock show, with over 1,200 live shows around the globe. He's gigged and toured with a who's who of rock and roll including the Foo Fighters, Queens of the Stone Age, Pearl Jam, Alice Cooper, Ted Nugent, Wolfmother, Andrew W. K., Cheap Trick, Supersuckers, My Morning Jacket, Rev. Horton Heat, Nashville Pussy, Backyard Babies, and Whitesnake, to name a few. After extensive touring with Alice Cooper, The Coop said that "Supagroup is the only opening band I've had since Guns and Roses to get standing ovations every night."
Chris is the son of a Chinese immigrant, Dominic Shi Fong Lee, who found success in Alaska as an engineer. He sent Chris to the most remote parts of the "Bush" in Alaska to work while still a teenager, dodging bears and moose. Chris' dad is still very disappointed in Chris for never making use of his Tulane degree in Cellular and Molecular Biology.
Dominic married Chris' mother Freddie Sue Lee, even though it was against the law to marry inter-racially in the state of Missouri, where they met. Freddie left her northern Missouri farm to get four masters degrees, including one that made her a licensed Assemblies of God pastor, like her snake-handling father. She set young Chris' comics books and heavy metal tapes on fire as the work of Satan, yet was surprised when Chris turned to show business later in life. She is very disappointed that Chris did not become a Pentecostal preacher.
Chris Lee's new band consists of veteran rock and rollers John Gray on drums and Johnny "Hotwheels" Brashear on lead guitar, who both played with Rock City Morgue and Star and Dagger, two bands that also included his wife Sean Yseult (White Zombie). Travis Stewart (Supagroup, Mada) on guitar and Steve Watson (Mojo Nixon, The Neptunes) on bass round out the live band. Guest performers on the record include Marcy Von Hesseling (Star and Dagger) and Jen Howard on backing vocals, as well as Durel Yates Jr. (Suplecs) and Benji Lee (Supagroup, Cretus) on lead guitars. Look for The Chris Lee Band on the road at a venue near you soon.